Soil Fertility
My research interests include understanding basic aspects of soil/plant interactions in agricultural systems that might lead to more efficient fertilizer use. Specific interests include
N cycling in agricultural systems, characterizing soil microenvironments, the chemistry and management of organic soils, and developing precision fertilizer management schemes.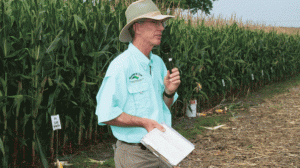 Information Sheets 
Fertilizer Trade Organizations
Page Last Updated: 7 months ago
Was the information on this page helpful?