Ronnie W. Heiniger
Professor
RESPONSIBILITIES
Research:
Conduct investigations into cropping systems using corn,soybeans, and small grains.
Present research activities involve the use of global positioning systems (GPS) and geographic information systems(GIS) in managing crop production in North Carolina. Yield mapping, soil grid sampling, and variable rate application of nutrients, seed, and pesticides are being tested using farm cooperators.
Extension: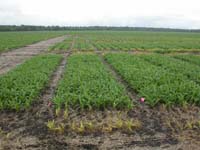 Provide information to North Carolina farmers on corn, soybean,and wheat production. Conduct training on using GPS, GIS, and variable rate technologies on the farm.
PUBLICATIONS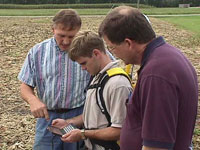 EXPERIENCE
2000-present. Associate Professor – NCSU
1994-1999. Assistant Professor – NCSU
1989-1994. Research Assistant – Kansas State University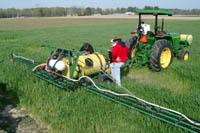 1986-1989. Agriculture Instructor – Highland Community College
1976-1989. Crop and Dairy Farmer – Powhattan, Kansas.
EDUCATION
1991-1994. Ph.D. (Crop Ecology) Kansas State University.
1989-1991. M.Sc. (Crop Ecology) Kansas State University.
1974-1976. B.Sc. (Agriculture) Kansas State University.
1972-1974. A.A. (Agriculture) Allen Co. Community College
LINKS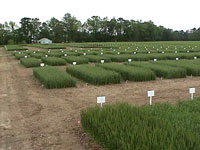 Page Last Updated: 3 years ago
Was the information on this page helpful?