Soybean Insect Pest Management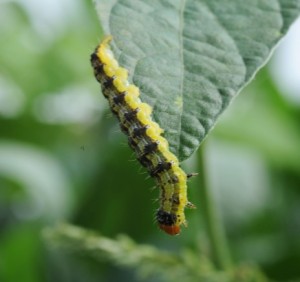 The largest U.S. soybean production areas are in the Midwest. In Southern U.S., only Arkansas and Mississippi produce more soybeans than North Carolina, which now annually plants around 2 million acres. Many arthropod pests of this prominent crop are understudied in the Southeast; much of the information about insect management on soybean pests was developed in the 1980's and needs to be updated and expanded to reflect changes in agronomic practices, surrounding transgenic crops and changes in pest status.
Resources
Page Last Updated: 9 months ago
Was the information on this page helpful?